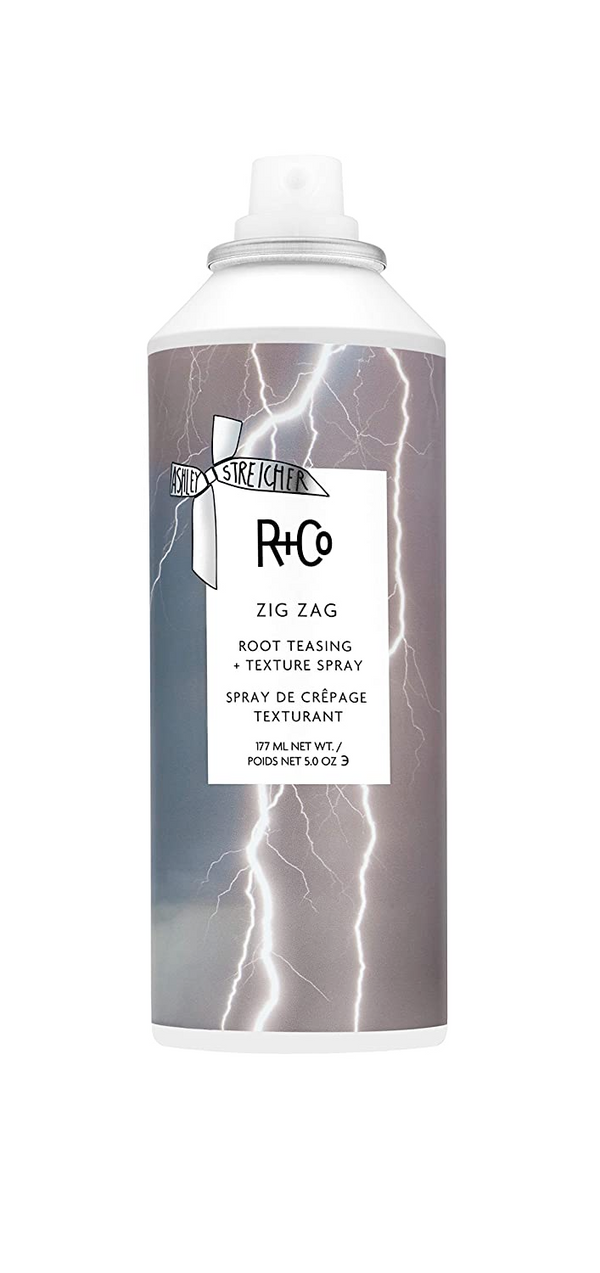 R+Co | Zig Zag Root Teasing & Texture Spray
Teasing that's pleasing. This innovative, lightly tinted formula brings a bolt of energy to strands, adding durable grit and hold at the roots for an all-day ample look. It blends into any hair color for a dusty-free, flexible texture, thanks to resins and a polymer complex that creates an invisible, web-like effect between the hair fibers.
Bamboo Stem Extract, rich in minerals + vitamins that help to thicken fine hair while strengthening weakened hair.
Styling Resins, provides hold, prevents frizz and adds volume + texture.
Mineral Pigment, gives hair additional texture + helps to blend the formula into any hair color without leaving a powdery residue.
Zeolite, a natural mineral that helps to add structure by supporting volume. Absorbs excess oil + helps to maintain fresh smelling hair.