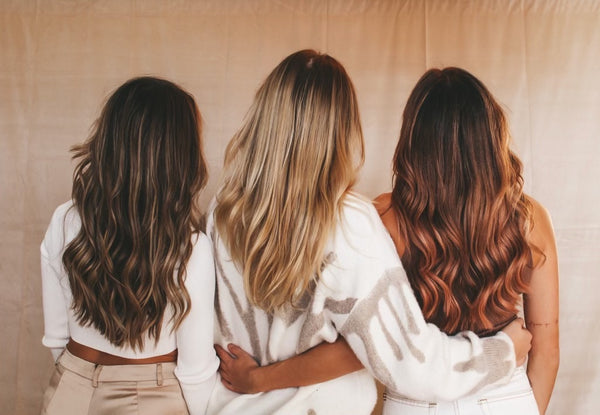 LAID BACK LUXURY
We are extension experts and specialize in lived-in color. We are committed to helping you look and feel your best.
View Our Services
BRANDS WE TRUST
We offer exceptional hair care, gifts, and more from our salon boutique. Our collection of products are hand-picked from brands we trust, all made responsibly, and ethically sourced.
Our Boutique

GET IN THE BOOKS.
We can't wait to help you acheive the hair of your dreams! Book an appointment online.
Book Now
Who We Are
Salon Honey + Sage is an educationally driven salon with a cutting-edge assistant program that
allows new stylists to train with master stylists for a minimum of one year before starting their career. Our salon carries a leveling system based on strict criteria of the stylist's skill set and metrics. Our education equips all our stylists for the most current trends. Salon Honey + Sage only chooses products that are kind to the body as well as the environment. We believe in a culture of kindness and a laid-back luxury approach to hair and skin.
SECOND LOCATION COMING SOON TO 210, ST. JOHNS!
FALL 2023
Level System
Salon Honey + Sage offers an exclusive five level system that is based upon the continued education, experience and client demand of each stylist.  Our staff must meet very strict criteria to advance in their career path, ensuring quality service at every level. Our proprietary level system maintains a high standard of service for our clients, and provides industry leading in-house education for our stylists. We look forward to meeting you! Please note ALL Level 5 stylists work collaboratively with a licensed personal assistant to provide services efficiently
One of the most professional businesses I've ever been to! The atmosphere was inviting and everyone was so kind. They had walls stocked full of products and accessories. I'm in love! 10/10 would recommend!
Melissa Q.
Kristen is a hair wizard. She is quick without sacrificing quality. She also taught me a lot about my hair. Bonus: Her salon is totally beautiful. I'll be back!
Lauren J.
Olivia always does great cutting my hair and she nails the little things that make customers feelgood, like remembering the age of my daughter.
Chris O
I really liked how I was treated from arrival to finish product. Had a root color and haircut. Liz is fantastic and knowledgeable. Studio owner believes in education and change for growth. Highly recommend this salon.
Ali L.
Angela is great at listening to a client's vision and helping bring it to life. The appointment was filled with wonderful conversation and I left with an adorable haircut, who could ask for more."
Ashton Y
Vanna is always so helpful when you are in doubt of what to do! She completes the job as explained and makes sure I understand steps and cost. I am so very happy with my hair and her excellent customer service, definitely an asset to her company."
Linda M