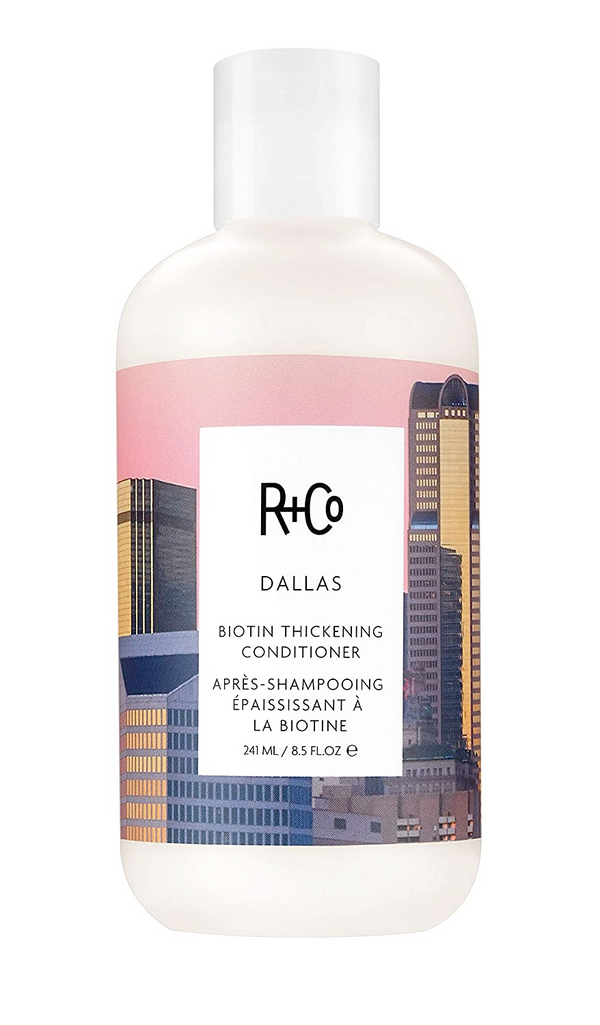 R+Co | Dallas Biotin Thickening Conditioner 8.5oz
The final step for hair as big as Texas. DALLAS Biotin Thickening Conditioner revitalizes hair with lightweight hydration. Infused with Biotin for prolonged strength and enhanced shine.
Biotin, improves the keratin infrastructure of hair. Increases hair strength and vitality.
Pro Vitamin B5, penetrates hair and provides intense hydration. Coats strands and adds a natural sheen.
Saw Palmetto Berry Extract, adds body to hair, helping it to appear thicker.
Coconut Oil, helps to strengthen and condition hair. Promotes scalp health. Adds luster, shine and softness to the hair and prevents hair breakage and split ends.
Loquat Fruit Extract, packed with vital nutrients, vitamins and minerals that help maintain a full mane.